Due to the current situation and taking the correct advice for everyone to stay at home, we will be closing at 3pm today, 23rd March until further notice. 
Any repairs we have awaiting collection can be collected today if convenient, otherwise we will keep them safe until we are open again.
We apologise for any inconvenience this may cause.  This is a temporary closure, we look forward to continuing our business when advised it is safe to do so.
Our website is still available and any enquiries will be answered.  Online purchases will be sent via Royal Mail in the normal way.
Our customers are very important to us and we will help in any way we possibly can during these difficult times.  
Thank you for understanding, stay in and keep healthy!
Selling your unwanted Jewellery?
Gold prices remain high at present, so now is the time to sell any unwanted jewellery (even broken jewellery). We weigh all items and will give you a price while you wait.  We check the gold price daily and offer very competitive prices.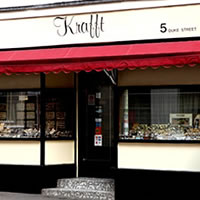 Visit Our Shop
We are open Monday, Tuesday, Thurs-Sat 9am-5pm. please feel free to drop by! We are located between the top of Chelmsford High Street and the Railway Station, in front of the Cathedral. There are plenty of car parks in Chelmsford Town centre, the nearest to the shop is Riverside Ice & Leisure or Waterloo Road car parking.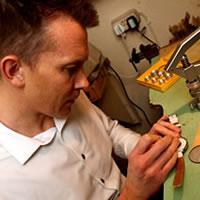 Restoration & Clock Repairs
We have built up an excellent reputation over the years for providing a trustworthy and speedy restoration and repair service on clocks, watches and any item of jewellery.  We can provide you with an immediate quote for any repairs and small repairs can be carried out while you wait.
Clock Repairs
.
Jewellery Repairs