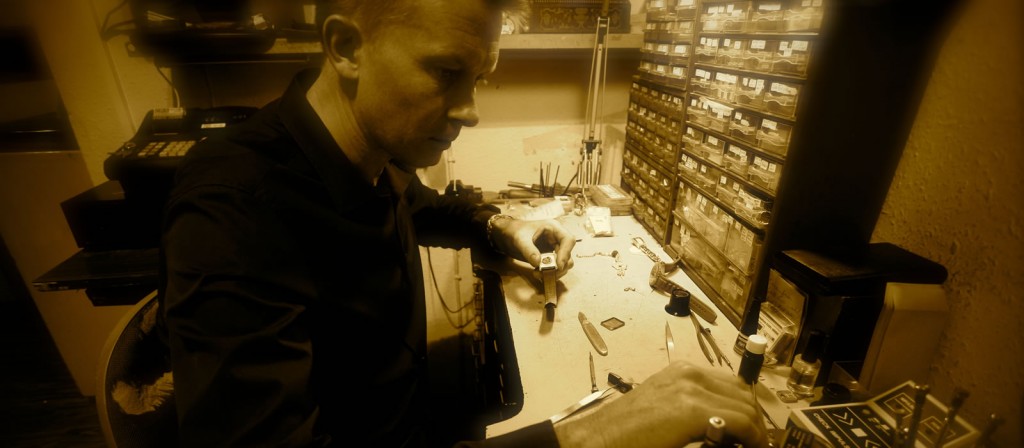 45 years of experience makes us Chelmsford's leading Jeweller.
Krafft Jewellers have been trading in Chelmsford for over 40 years. Mr Karl Krafft first started trading in New Street, next to the King William public house, before moving to Duke Street in 1973.
Michael Stapleton worked with Mr Krafft until his semi-retirement in 1985 when Karl moved to Cornwall. Michael continued to provide a reliable and trustworthy repair service while building the sales side of the business. Danny Stapleton joined the family business in 1987 and began to learn from Michael. We have continued to build the business ever since whilst keeping to traditional values.
The finest new and pre-owned jewellery at great prices.
45 years of experience makes us Chelmsford's leading jeweller for the finest new and pre-owned jewellery at great prices.
We stock a large range of new and secondhand jewellery. From antique pieces to modern day jewellery, silver jewellery to diamond set rings, pendants, earings and bracelets. We also stock SOS Talisman Jewellery.
Diamonds
A range of engagement, eternity and dress rings, in 9ct, 18ct yellow or white gold and platinum. Diamond-set earrings, pendants and bracelets are available and we also have a selection of coloured stone-set jewellery.
Diamond set wedding bands are available in gold and platinum.
Antique/pre-owned
We have a fantastic collection of antique pieces – from Victorian pendants and bracelets to diamond set rings and brooches.
Gold price is at an all-time high, therefore we find our range of pre-owned jewellery provides excellent value for money and something a bit different to collections usually available.
Silver Jewellery
Modern silver jewellery with our Lovelinks range of beads and bracelets, through to the traditional collection of earrings, lockets, St Christophers and crosses.
We sell silver chains from £5.
Gold Jewellery
We sell the traditional range of earrings, chains and bracelets as well as bespoke and unusual pieces. We sell a collection of masonic jewellery including cufflinks, lapel pins and masonic balls.
A range of wedding bands is available in 9ct and 18ct and also platinum.